 Kyle Taylor
AVP, Branch Manager
Kyle is a motivated, friendly, diligent, and dedicated individual. He has a great deal of knowledge when it comes to real estate buying and lending. He has served as a branch manager for over seven years, real estate lender for ten years and business lending for two years.
"I find motivation and enjoyment in helping customers find financial stability. Creating a strong relationship is the key to confident financial planning."
Kyle is on the Executive Board of Directors at United Way of Aroostook County and serves as Treasurer. He is also a member of the Presque Isle Rotary.
Stop by our Presque Isle branch and meet Kyle so he and his team can help you achieve your goals!
My MSB Savings
Start planning for the future today with an MSB Savings Account. Our easy-to-use savings account has no minimum balance or monthly fees, providing a simple way to take control of your finances.
Learn More
about our MSB Savings account
My MSB Checking
Make your money go further with an MSB checking account. Our MSB checking accounts offer no minimum balance requirements or monthly fees, and account holders earn 5 cents on every transaction.
Learn More
about the My MSB Checking account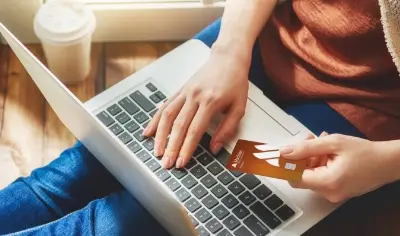 Personal Credit Cards
Whether you want a credit card with low rates or one that rewards you for traveling, we have a MasterCard® credit card to fit your needs at MSB.
Learn More
about our personal credit cards