 First Steps to Selling Your Business
It's important to start organizing your business for sale as early as possible. If you plan ahead, you'll be ready when the time comes to help the business through its transition and consider whether you need to sell by a certain date and what's your minimum price.
Step 1. Get an idea of the value
It's important to get expert advice from your lawyer, banker, accountant or business broker early, even if the sale is a few years away, to have some idea of what your business is worth.
Your lawyer can help also protect any trade secrets or intellectual property (which should increase the value) and create confidentiality agreement for prospective buyers to sign, reducing the risk sensitive information falls into the wrong hands.
Your accountant can help calculate the business value, determine the optimal price to sell, and make sure that your financial records are organized. By providing accurate sales figures, you'll reduce the element of risk for potential buyers.
Hiring a broker will help compare your business to others that have sold and assist to smooth negotiations with prospective buyers.
You could also check with any industry contacts and colleagues to note any weaknesses they see in your business. Address any problems by doing your own due diligence before offering your business for sale.
Step 2. Provide what prospective buyers want
Each potential buyer will probably have key conditions they need met to be persuaded that your business is the one for them. Ask them directly what they're seeking (an investment, lifestyle, leave a legacy, their own exit) or try to uncover what they like about your business (and what worries them). Finding out their concerns allows you to address them the best you can.
One question a buyer often wants to know is your reason for selling. Have an honest response that doesn't suggest the need for urgency.
They'll probably also be interested in your relationships with customers and suppliers. Buyers will be aware that there's a risk of customers leaving after you sell. You'll need to reassure them that your customers are loyal to the business rather than just to you. Provide copies of any contracts, supplier agreements, leases or documents that make up the business.
Step 3. Identify potential buyers
What kind of person would be interested in your business? Will you be able to find them locally or must advertise elsewhere? Buyer could include other business owners, investors, competitors, suppliers or those seeking a career change.
A potential buyer needs correct and comprehensive information to make an informed decision on whether your business is suitable for them. You can help this process by understanding who your potential buyer is, and what they may want to know about your business.
Questions that buyers may ask include:
What makes your business unique?
How profitable is your business in good and bad times?
What has been the annual increase in sales?
When will equipment and trading assets need to be replaced?
What are the levels of stock and investment required in the foreseeable future?
It's likely that potential buyers will want to view at least three years of financial statements, including income statements and balance sheets.
Step 4. Get your business into top shape
Potential buyers are searching for businesses that are in top working order. It's critical you work through a process of getting every aspect of your business in the best possible shape to attract the right buyer. Make sure you:
Tidy up your financial records
Have optimal levels of staff and inventory to shows your business operates efficiently
Reduce late paying customers and remove any bad debts
Resolve any legal issues
Replace or repair faulty fixed assets
Summary
Create an action plan for any weaknesses in your business that you want to try to resolve. Outline the steps you'll take, the timeline you'll follow and resources you'll allocate. Then assign tasks to gain improvements before advertising your business for sale.
Buyers prefer low risk with high reward when they consider investing in a small business. Ultimately, buyers will look for good cash flow and solid systems with the potential for further growth.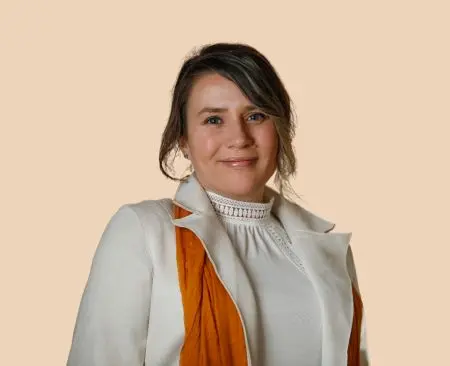 Let us help you find your "Yes." Meet Our Business Banking Team.
"*" indicates required fields
Our Disclosures
For informational purposes only. There is NO WARRANTY, expressed or implied, for the accuracy of this information or its applicability to your financial situation. Please consult your financial and/or tax advisor.