Is Your Business Ready for Growth?
Use this resource to benchmark your on-going growth activities against a best practice checklist. Schedule follow-up in three months to review what still needs to be completed.
Download Checklist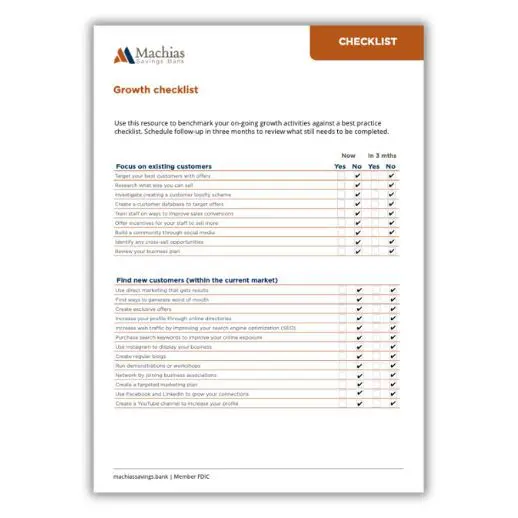 Our Disclosures
For informational purposes only. There is NO WARRANTY, expressed or implied, for the accuracy of this information or its applicability to your financial situation. Please consult your financial and/or tax advisor.