The start-up checklist every new business needs
Starting a new business venture requires planning, making important financial decisions, and completing a series of legal tasks. Use this start-up checklist to cross off all the main points you'll need to cover before you start your business.
Download Checklist
Download Start Up Checklist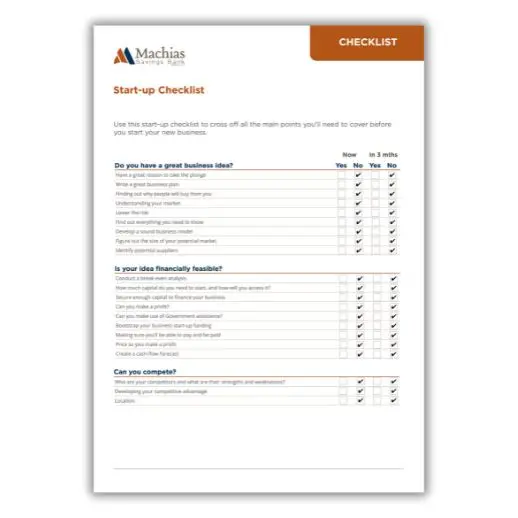 Our Disclosures
For informational purposes only. There is NO WARRANTY, expressed or implied, for the accuracy of this information or its applicability to your financial situation. Please consult your financial and/or tax advisor.