 Letter from the President
2022 was yet another year of extraordinary impact for Machias Savings Bank. We were once again able to say YES to our employees, customers, and communities as we advanced our purpose of building thriving communities by helping people and businesses prosper. For our growing workforce of over 300 employees, we increased compensation beyond peer and industry averages, enhanced family benefits, and introduced an industry-leading flexible time off program to create a better work-life balance. For our business and consumer customers, we extended credit totaling $684,638,234. We invested over $1,000,000 in various nonprofits, including a $250,000 pledge to Maine Lobstermen's Association in support of the fishing industry. Our steadfast commitment to employees, customers, and community allowed us to receive another "Outstanding" Community Reinvestment Act rating.
Impact of this magnitude is only made possible by hard work, financial discipline, investment in innovation and technology, and ongoing development of our culture and people that have marked our history and defined our success. In 2022, we earned $16,000,000 in net income on $99,000,000 of revenue, demonstrating strong performance across our business lines.
I have long said that Machias Savings Bank must maximize success in order to maximize our impact across Maine. More than ever our customers seek assurance that we are stewarding the bank financially, staying true to our impact-focused purpose, and maintaining our steadfast commitment to remaining independent.
As I write this letter, we are facing unprecedented times in banking. Inflation, rising fed rates, and digital transformation are altering the landscape of our industry. In these challenging days, I remain proud of what our organization and employees have achieved. Machias Savings Bank heads into this environment in a position of strength, including strong capital and strong financial performance. We continue to champion community banking and its ability to bring people together, advance our collective prosperity, and be a source of strength in difficult times.
Looking ahead, we will further our investments in innovation and business process improvement while continuing to advance our personal, relationship banking model. We will expand our investment in technology to support our talent and the growing digital needs of our customers. We remain grateful for your continued trust in Machias Savings Bank and your commitment to help us lead with YES.
Larry Barker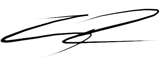 President & CEO