 Planning an Effective Social Media Strategy
Social media can be an effective and efficient way for your business to reach current and prospective customers. Here are tips to help fast track your brand's social media presence and achieve results.
Start with just a few platforms
Set yourself up for success by starting with a manageable load of just one or two social media accounts. It's a good idea to get into the habit of posting regularly, with comments, updates, images or events – perhaps dedicate about half an hour a day to maintaining your social presence. You could do this in one or two different slots and aim to post during peak traffic times which will depend on your audience.
Profile your customers
Same deal with who you are targeting, try to only focus on a few customer segments. Social media is all about connecting with your target audience, so it's important to define who your current and prospective customers are. Outline their character profiles by age, gender, interests and profession, then expand on this by determining key concerns that you can help address. Do this for each profile and decide on the key marketing messages you want to communicate to that audience.
Find out which channel
Each social media platform has a primary audience, so find out which one your target market prefers. This ensures your messages are on the most effective platform for engagement and results. If your social posts are linking through to your website, you should be able to monitor which channel is providing the most traffic via your website analytics platform.
Give useful information not a sales pitch
Your aim is to help your audience, so give them a tip they can use or share information that helps them solve a problem. When you post relevant information, your audience will view you as an expert, making them more likely to seek out your products and services. Try to avoid hard selling or promotional offers, or you run the risk of possible customers unsubscribing from your media.
Create an editorial calendar
Plan and keep track of the content you intend to post and be aware of what you've posted and discussed in the past. A calendar will help remind you what you're going to talk about.
Communicate
One of the main advantages social media has over other marketing channels is the ability to communicate back and forth with customers. Social listening helps you monitor what people are saying about your business. Respond to comments and mentions on your social media pages and feedback promptly, even if they're negative. This will encourage more comments and allows you to build relationships with potential customers.
Build your audience
Join social media groups and communities to target specific demographics. Start and participate in conversations by asking questions and commenting on posts made by others. Personalize your business by welcoming new followers and thanking them for sharing your content or by offering a compliment. Engaging with followers can help you build their trust and loyalty.
Track results
Tracking social media performance data is the best way to identify which of your tactics are working and which are not. A few things to watch are growth, engagement and sharing. Most social media networks have tools you can use to measure your results. But if you don't have time to do this, there are many cost-effective dashboards that offer content scheduling and performance analytic services.
Stay in front
Social media is constantly evolving, with new platforms and features every week. Regularly re-evaluate your goals and experiment with new types of content on different networks. Every few months, step back and consider the big picture. Make adjustments for anything that is not working and try to recreate the things that are.
Change if it's not working
Like any marketing strategy, social media should be carefully planned and well executed to avoid undoing all your time and effort. Pitfalls to watch out for include unfinished profiles, irregular posting, too much automated content, over-promotion and inconsistent messages. If something isn't working, ask yourself why – it may not be right for your audience, or there may be smarter ways of doing it. Mistakes are inevitable in any learning process, but research can help you avoid the ones made by others before you.
Keep an eye on the competition
Take some time to see how your competitors are using their social media accounts. It'll help you know what you're up against. You can even see how they're using advertising with Facebook, underneath the "Info and Ads" tab on any Facebook business page. Seeing the type of content and promotions that they share can give you marketing ideas, find your point of difference and communicate it.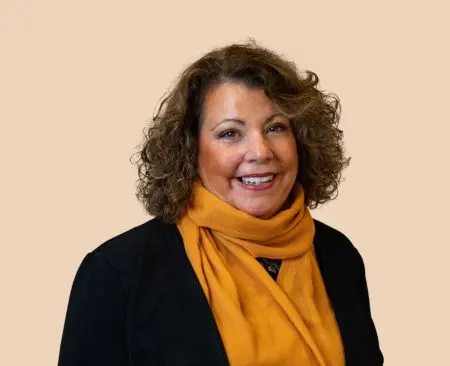 Let us help you find your "Yes." Meet Our Business Banking Team.
We're Here to Help
Fill out the form below to learn more about how we can help your business.
"*" indicates required fields
Our Disclosures
For informational purposes only. There is NO WARRANTY, expressed or implied, for the accuracy of this information or its applicability to your financial situation. Please consult your financial and/or tax advisor.