 Template | Marketing Plan
Need help creating your marketing plan?
Our marketing plan template offers the framework and guidance to help assist businesses in creating marketing strategies that allow them to achieve their goals and objectives. A well crafted and executed marketing plan has the potential to help expand your customer base, boost sales, and increase brand recognition.
Download Template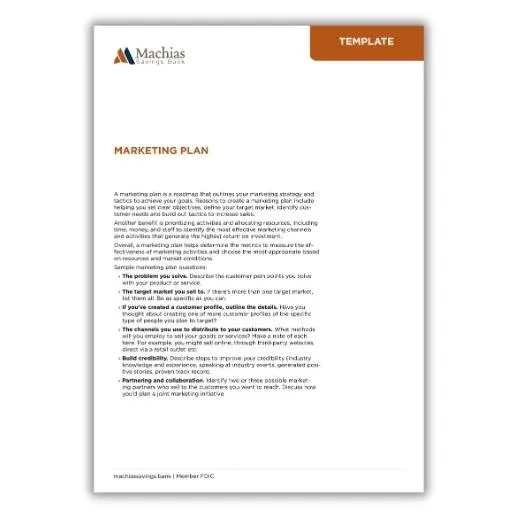 Our Disclosures
For informational purposes only. There is NO WARRANTY, expressed or implied, for the accuracy of this information or its applicability to your financial situation. Please consult your financial and/or tax advisor.