 Template | Product Pricing
Streamline your pricing strategy.
The Product Pricing Template can help you calculate how much you should sell your offerings for, in order to make the margin you want. You'll be able to add in all your costs, plus whatever sales taxes you need to pay in your local area.
Download Template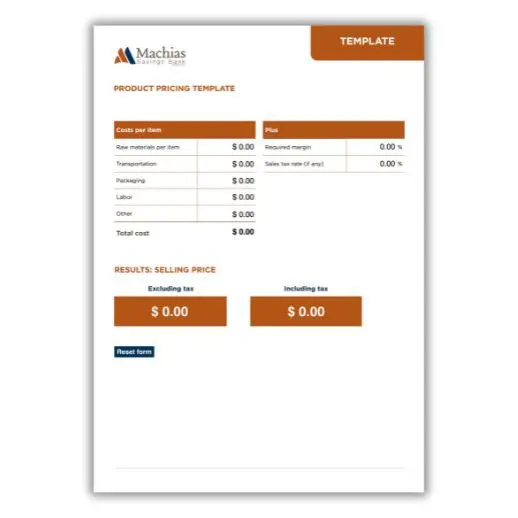 Our Disclosures
For informational purposes only. There is NO WARRANTY, expressed or implied, for the accuracy of this information or its applicability to your financial situation. Please consult your financial and/or tax advisor.