 Driving Online Traffic to Your Website
When increasing traffic to your website, keep in mind that it's better to drive 'qualified traffic', or potential customers, rather than just 'traffic' which could be anyone. Having fewer visits from your target customers is generally more preferable than having millions of views from people who aren't likely to purchase from you. 
Try focusing on these steps to help build the right traffic to your website:
Step 1. Get to the top of search engines
You could increase the chance a customer finds you by using search engine optimization (SEO) tactics. This includes adding any relevant keywords to your content, as well as making sure headings and titles are relevant to what you do and covering the reasons why a customer would buy from you.
To help develop relevant keywords:
·         List all the things your business does
·         Assign common words/phrases to each product
·         Use these words in the content on your website
·         Check the effectiveness using Google's Keyword Planner
·         Use other online keyword search tools to find new keywords (some are free).
Once you have developed relevant keywords to optimize your site, consider using Google Ads to help your business appear within the top of paid search results in Google. Search engines change the ways their platforms are optimized fairly regularly, so it's worth keeping informed or getting expert help.
Step 2. Add searchable content to your website
Creating content that provides great advice, tools, or insights can make your website more valuable to both your customers and search engines. This means you will improve your page ranking!
Examples of great content that could help with this could be:
·         Industry research
·         Articles or case studies
·         Blogs related to your business, customers, or industry
·         Testimonials from satisfied customers
·         Videos
·         Infographics
Linking to other credible sites or resources within this content, when relevant, is another way to help improve your organic SEO rankings. Make sure you maintain this content by checking links to ensure they still work, and update blogs regularly.
Step 3. Build a social media presence
Social media is another channel you can utilize to help drive new and existing customers to your website. By creating a profile, uploading relevant and engaging content, and managing your social media presence accordingly, it can become a valuable tool to drive people to your website to purchase or make a sales enquiry.
Once you've established a profile, focus on building your followers and engaging with customers by:
·         Posting relevant insights inside customer communities (such as Facebook groups)
·         Answering any customer concerns
·         Sharing engaging content about your business, products, suppliers or staff 
·         Using the paid media to help reach the right audience
·         Optimizing your posts by discussing recent events and issues
·         Reposting content from thought leaders and industry influencers
Social media is also a key customer service channel and word-of-mouth-tool where customers may talk positively about your business, so to use it successfully you'll need to dedicate time and money to responding to enquiries or comments. Being consistent and timely is critical to make and keep a good impression as customers increasingly use social media channels to keep informed.
Step 4. Be easily viewed on mobile devices
While having a site that works well on mobile devices won't necessarily drive traffic to your site, it can impact the amount of time people who land on your website decide to spend there.
Mobile accessibility and having a responsive website which can automatically display your content and information in a way that is easy to read and navigate is fundamental – particularly if you're an ecommerce business. If you're unsure, take Google's test to see how your site ranks for mobile users which can help you understand what you need to do to make your site more mobile friendly.
Step 5. Build your personal profile
Building and maintaining your own profile can be a valuable way to drive awareness.
Some examples of how you could do this include:
·         Participating in trade shows or exhibitions (physical and virtual)
·         Speaking and networking at events
·         Replying inside online communities or forums
·         Collaborating with other businesses.
Once people are exposed to your business, they will often search for you in social media or on search engines to find out more about your background and experience. Give them something positive and relevant to find.
For many small businesses online traffic is the beginning of the purchase experience for customers, so plan to respond to the traffic you get with tangible next steps to call, visit, register and interact with your business.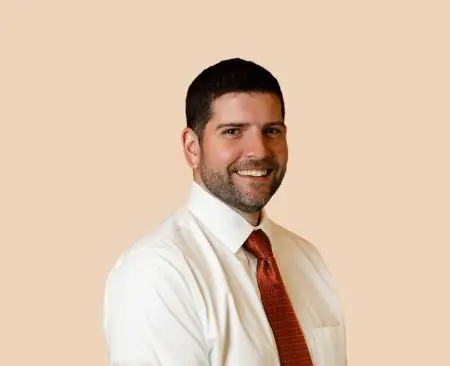 Let us help you find your "Yes." Meet Our Business Banking Team.
We're Here to Help
Fill out the form below to learn more about how we can help your business.
"*" indicates required fields
Our Disclosures
For informational purposes only. There is NO WARRANTY, expressed or implied, for the accuracy of this information or its applicability to your financial situation. Please consult your financial and/or tax advisor.