How to Calculate Cash Burn Rate
Our Burn Rate template helps you work out the date when your business will likely run out of cash – otherwise known as its cash-zero date. This is critical information that lets you know how long your business can feasibly continue until it requires more funding.
Download Template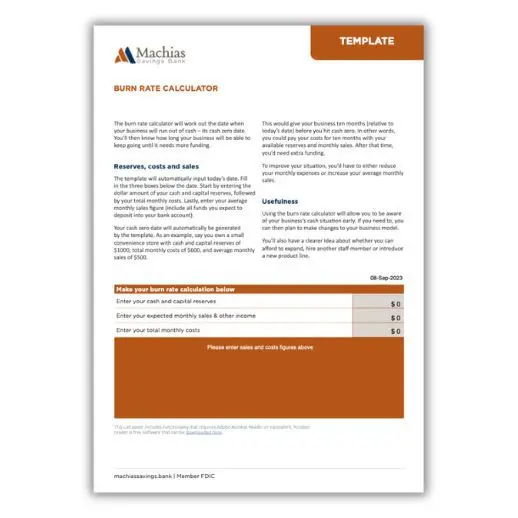 Our Disclosures
For informational purposes only. There is NO WARRANTY, expressed or implied, for the accuracy of this information or its applicability to your financial situation. Please consult your financial and/or tax advisor.