 Template | Promotional Plan
Designed with your marketing needs in mind.
A promotional budget plan serves as a roadmap for your advertising and awareness efforts to increase sales, improve brand awareness, or launch a new product. The template is designed to help you plan out a targeted promotional plan and budget for 12 months, in six month blocks.
Download Template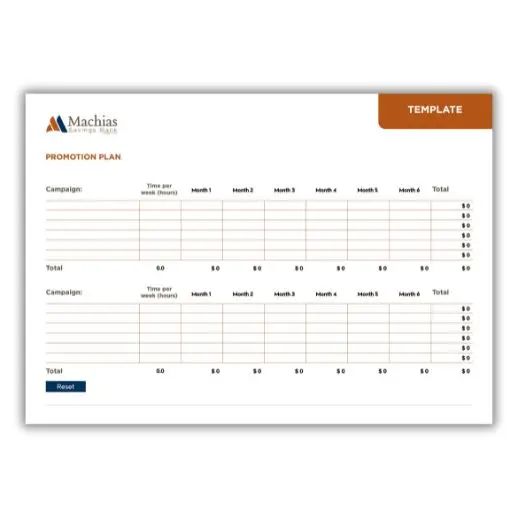 Our Disclosures
For informational purposes only. There is NO WARRANTY, expressed or implied, for the accuracy of this information or its applicability to your financial situation. Please consult your financial and/or tax advisor.