 One Page Plan | Marketing Plan Strategy
How to Develop Your Marketing Plan Strategy
Here, you'll lay out your plans to find and attract potential customers, build your credibility, and foster customer loyalty. By following this comprehensive plan, you'll have a path for generating revenue and enabling your business to thrive.
Download One Page Plan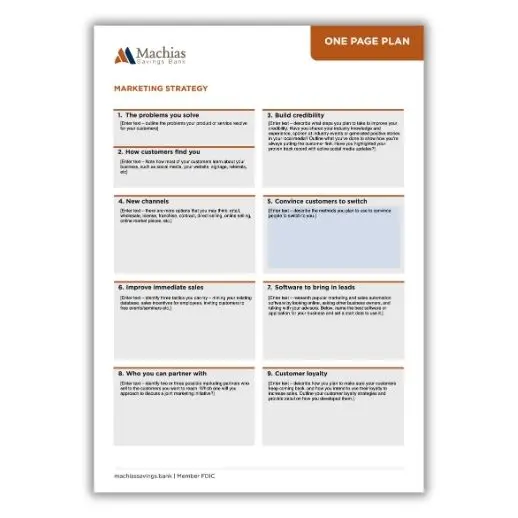 Our Disclosures
For informational purposes only. There is NO WARRANTY, expressed or implied, for the accuracy of this information or its applicability to your financial situation. Please consult your financial and/or tax advisor.